eiWebDesign's own website is currently being rebuilt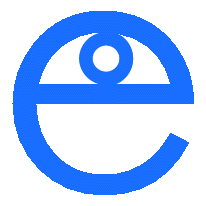 If you need a website designed, developed and built quickly, efficiently and economically…
Or if you have a website that needs refreshing, repairing, overhauling or tearing-down and starting over…
Or if you want an eCommerce site set-up without being tied into increasingly hefty monthly payments…
Or if you need some other type of help with marketing, promotions or just need some general website development advice…
…then please get in touch via our face book page, for now:
https://www.facebook.com/EiWebDesign

---
…if you have an urgent matter needing immediate attention you can alternatively call +351 926 787 406 (9am-9pm UTC — no sales calls)
---
Your website belongs on Web Hosting
That's Faster, Secure & Eco-friendly.
The Internet is a huge polluter of the environment. Start making a difference by hosting your website on the leading eco-friendly web hosting provider.
Starting from $10.95 $2.49 per month (BUT HURRY!)
CHECK OUT GREEN GEEKS TODAY
Note: eiWebDesign acts as an affiliate for GreenGeeks. You get the best offer they have just now, and we get a small commission… It's win/win. Thanks for checking them out.
---