strangely enough…
iWebDesign's own website is currently being rebuilt
BUT we are open for business as usual and welcome your inquiry…
YOUR website is more important than ours! 😀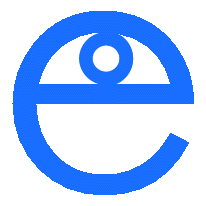 If you need a website designed, developed and built quickly, efficiently and economically…
Or if you have a website that needs refreshing, repairing, overhauling or tearing-down and starting over…
Or if you want an eCommerce site set-up without being tied into increasingly hefty monthly payments…
Or if you need some other type of help with marketing, promotions, content creation/revision, SEO (search engine optimization) or simply need some general website development advice…
…then please get in touch via our face book page:
https://www.facebook.com/EiWebDesign
…or email our marketing manager Al Smith, directly, via
marketing @ eiwebdesign.com
who will be happy to answer any questions you may have
---
…if you have an urgent matter needing immediate attention you can alternatively call +351 926 787 406 (9am-9pm UTC — no sales calls)
we undertake the majority of work, at distance, via online consultation
from our office in Portugal… in case you were wondering! 🙂
lower 'cost of living' here allow us to remain price-competitive
whilst offering the same high quality service!
---
AND ANOTHER THING…
if you are currently looking for website hosting:

Your website belongs on Web Hosting
That's Faster, Secure & Eco-friendly.
The Internet is a huge polluter of the environment. Start making a difference by hosting your website on the leading eco-friendly web hosting provider.
Starting from $10.95 $2.49 per month (BUT HURRY!)
CHECK OUT GREEN GEEKS TODAY
Note: eiWebDesign acts as an affiliate for GreenGeeks. You get the best offer they have just now, and we get a small commission… It's win/win. Thanks for checking them out.
---